Almond butter snack ideas can be harder to find as peanut butter is the more common nut butter. However almond butter is much more nutrient dense than peanut butter and it's a great way to eat your healthy fats. Here are 22 snack recipes with almond butter!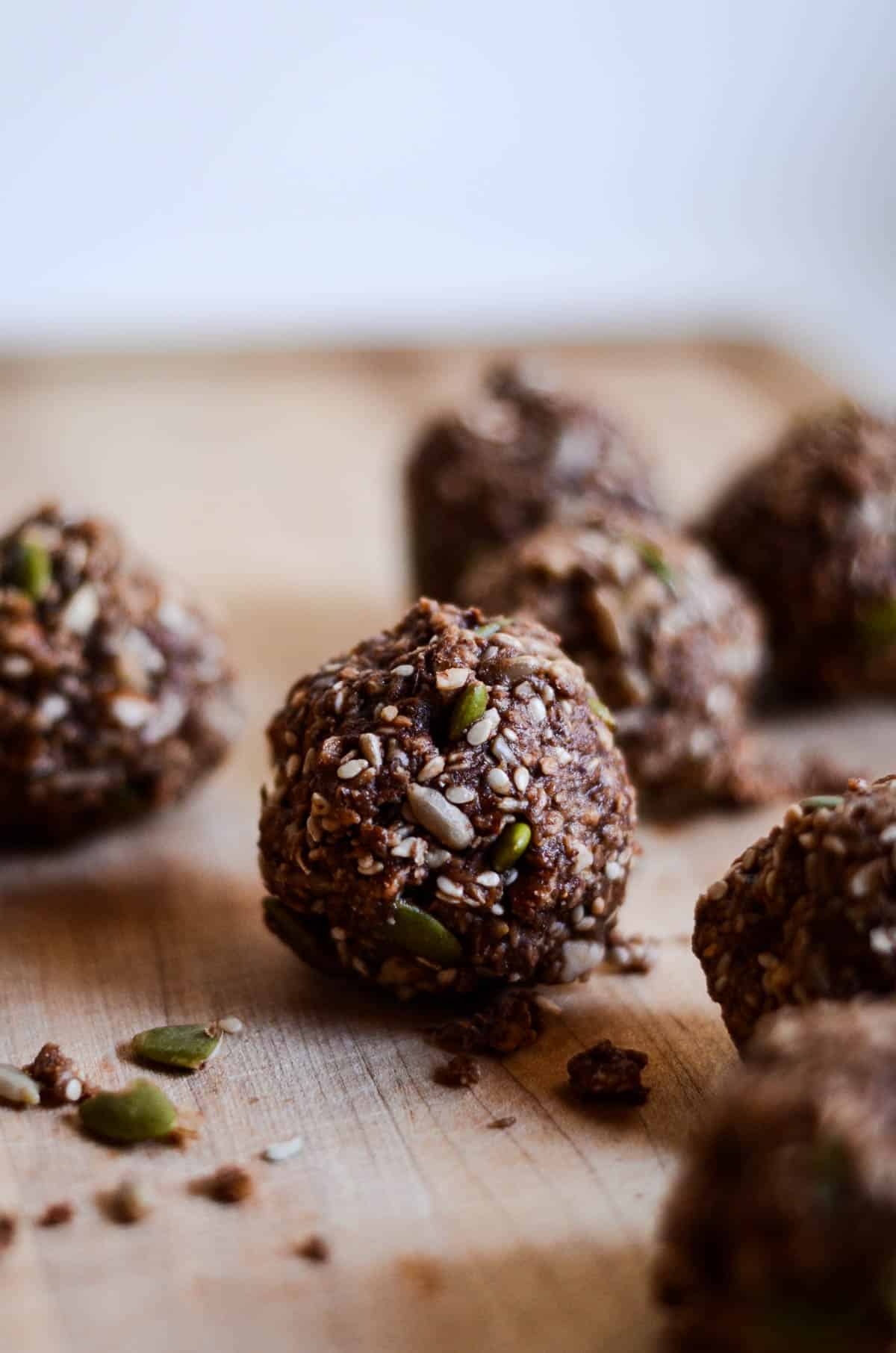 Jump to:
Almond Butter in Snacks:
A popular ingredient used for granola bars, raw balls, and muffins, as well as in many no-bake recipes, almond butter is a creamy high protein nut butter. It is made by taking raw almonds and roasting them (this releases the oils), then grinding or blending them into nut butter, here's an almond butter recipe to make your own!
I personally have a peanut allergy that's why you will find so many of my recipes contain almond butter (and because it's so healthy!). I've been enjoying the nutty almond butter for years, my favourite is crunchy almond butter!
Key Nutrition of Almond Butter
High in vitamin E and vitamin C
Almond butter supports heart healthy with good amounts of omega-3 fatty acids.
1 tablespoon of almond butter contains 3.4 grams of protein. Being high in protein, almond butter helps support blood sugar levels.
What's a good snack to make with almond butter?
These 22 healthy snack recipes made with almond butter are yummy, made with simple ingredients and a perfect snack for adventuring, taking to work, or enjoying at home! Find the perfect recipe to make.
I hope this helped you discover the best almond butter snack to make! If you want more healthy snack recipes that are simple stick around, that's what I share here!
Or come hang out on instagram! Xx, Danika
Looking for other fun & healthy snack recipes like this to try? Hang out here!